Favorite Fall Trend #5: Structured Bags
I love me some slouchy bags, but structured bags are where it's at right now.  I found so many when I was out on the mall scene.  My favorites were at J.Crew, but Madewell is always known for their bags.  I could not decide at J Crew as you can see:
Here is one of my favorites from Madewell: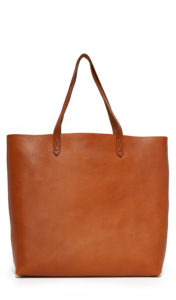 Do these line up with what you are seeing?