Kendra
Shopping addict? Yep, that's me. Deal finder? 95% ….. I do love a good splurge once in a while!
I'm from Columbus, Ohio and currently work in marketing for a large healthcare company, so I've got one of the corporate gigs.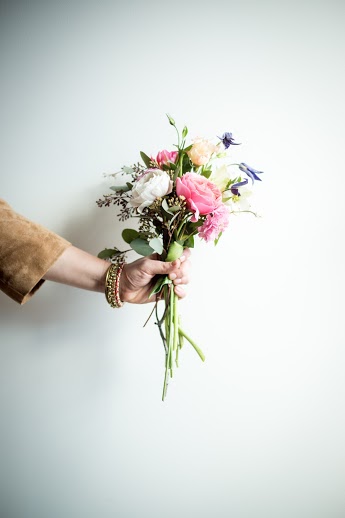 I started this blog as a way to connect with people and fashion…two of my favorite things in life! I love picking outfits for other people and finding great deals…I think that has to do with my Bronx-born mother and her thrifty spending habits! Columbus, Ohio is my hometown and I try to support local artists, bloggers, and shops! As well as explore the yoga scene. Personally, I don't think Ohio gets the love it deserves.
I'm also the proud owner of the sweetest rescue pup, Ruby, who (we think) is a terrier/doodle mix! You may get a few of her adorable pictures so beware.
As for the name, A Fancy Wrinkle, I crowd-sourced it. After brainstorming for hours on end, I finally asked my fashion-forward and super smart friends (and I didn't want to eat into work time :/). It really does fit me…I love pretty, put together outfits, but on any given day I'm in sweats or black leggings. I'm not symmetrical, nor super skinny…so it works. I hope you enjoy!! Meeting new people is also one of my favorite things too, so I'd love to hear from you!
*A Fancy Wrinkle is part of several affiliate advertising programs. This means that if you click and/or make a purchase through certain links on this site or any related social media platforms (including Instagram, Facebook and Pinterest), I may make a commission from that click and/or purchase. However, any compensation or commission received will never influence the content, topics, or posts made in this site. The views and opinions expressed in this website are purely my own.