Guys….this is my FAVORITE sale of the year! Like, bigger than Black Friday. It's the Nordstrom Anniversary Sale! And let me tell you…I got there at 1pm, even when the Early Access sale only started at 12:30 pm EST and a lot was already sold out. I mean, come ON! That's my only gripe about this sale. Get to re-stocking, Nordstrom (please)!
Anyways, let me get to the good stuff. And I will warn you….act fast because a lot of what I post will probably sell out.
My top 10 favorite items
Free People Smock Detail Tunic Top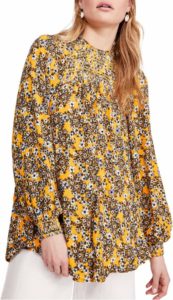 If you watch my Instagram Stories, you will see that I got this in red and it was so flattering and comfy, but unfortunately that one sold out. I LOVED this one the most and would highly recommend.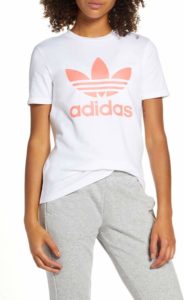 I've been on this adidas kick as of late (anyone that has seen me in the gym can attest), making this a no-brainer for me. It's also a different material than your normal adidas gear. More stretchy and higher quality.
Hanky Panky Original Rise Thong
My favorite undies by a mile. These are the only ones that I wear, so when they are on sale…I jump. These are 4 for $59, which is REALLY good. I bought 4. Might go back for some more.
I have to admit, I have not jumped on the bandwagon in past years with these (I do love my lululemon leggings), but this year I changed my tune. There is a reason these are named 'Live-In' and I'm obsessed with this green color.
Madewell Dot Smocked Shoulder Dress
This one started out as me picking this up for a friend because this is SO her, but it also ended up being so me! I added this to my insta stories and so many people commented.
Oribe Full Size Magic Styling Kit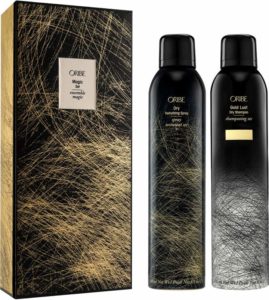 This was the first thing I looked for at the sale because I had received the Dry Shampoo in a FabFitFun box and I'M OBSESSED! It's a little on the pricing side so with the sale, it makes it a little more reasonable.
Steve Madden Feather Studded Loafer
These are legit. I went into the store and they had these in yellow, gray, black and snakeskin. The snakeskin sold out in minutes, but I ended up getting the gray. Get the black if you don't have shoes like this, but I had bought the slide version of these at last years sale.
Kurt Geiger Wallet on a Chain Bag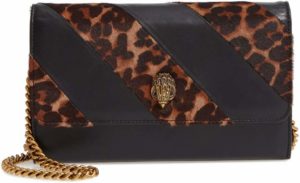 I didn't see this one in the store, so when I got home I ordered immediately. They have a bigger one that is fire, but more than I wanted to pay at $190. This one was more affordable (but smaller) at $89. Too much animal print, though??? NEVER!
I have something similar in black and I wear it to work probably every two weeks. And get a ton of compliments. This can be worn so many ways and while the outside is a little more rough material, the inside is comfy.
Those are my top 10 picks. Check out my instagram stories for more!
Tips for the Nordstrom Anniversary Sale
If you do not have a Nordstrom Card, you need one! That is the only way to shop the sale right now until July 19th. And believe me, if it's picked over now, there will not be a ton left by then
2x points days – use them!! And don't use any notes yet. You will get double the points which means more Nordstrom cash money!
If you are a Cardmember and have a Nordstrom near you, you can order pickup in-store and receive an incentive from 7/12-7/14 , a $10 Bonus Note – again, Cash monaaayyy!
It's a good one! Let me know what else you are finding!