Hello everyone!
Boy, have things changed.  From glove wearing, social isolation, working from home and virtual EVERYTHING, the world as we knew it a few weeks ago is now very different.  With that, I'm sure we all have our coping mechanisms for getting through this.  I've had some time to adjust and create a schedule of my own and I wanted to share my extroverts survival guide for Covid-19 with you.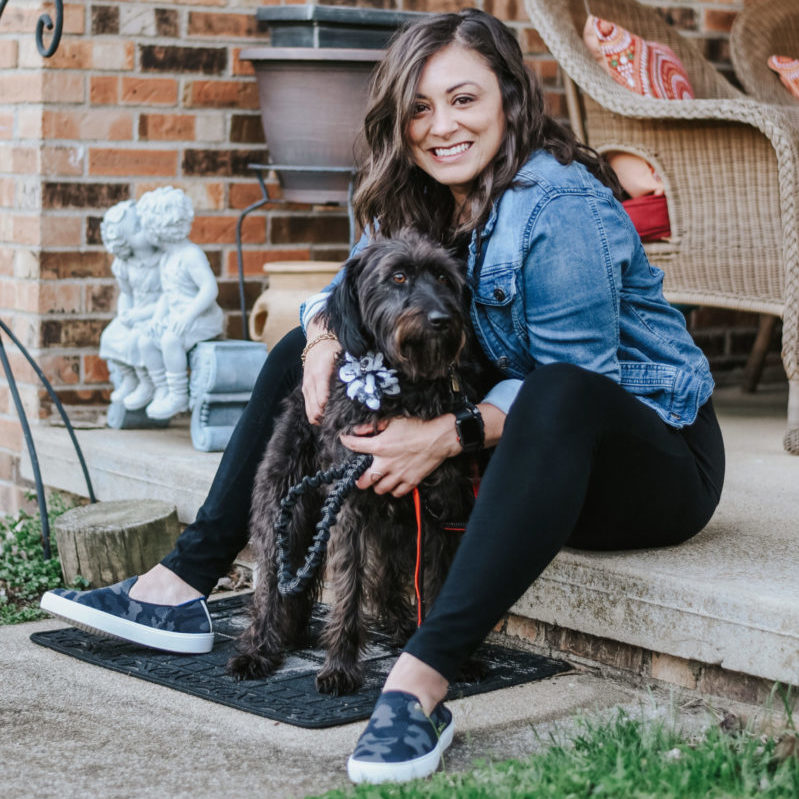 In doing so, I will give you the disclaimer that I do not have children and am not married, but do have a pup and have set up shop at my parents (their house is bigger, they have cable, provide entertainment and have better food rations!). Here goes….
Exercise! Exercise! Exercise! And I'm not saying that three times for the dramatic effect.  Three times is what I'm shooting for a day.  And don't panic, it's not three major workouts like an Orange Theory or bootcamp type class.  It's light yoga in the morning to get my day going, a dog walk to get the pup some exercise and a hip-hop class at night. 

I found a 30-day yoga series on YouTube called 'Yoga with Adriene'.  She is legit!  She has different yoga options for time limits or what you are trying to get out of it (think meditation, relaxation, stretch, etc.).  And it's FREE
Walking with the dog has saved me and my pup (if it's not raining).  Even if it's only a mile, I still try to get her out and make up for the steps I am not taking during the day being at home versus being in the office.  Also FREE
Hip-Hop Fitness is something I did before but not to this extent.  My favorite Columbus instructor, Mike Nicholson (Phlex Fitness), has taken to the internet and it has allowed me to take his classes every day live (or on demand) and learn the dances more so than by only going in once every few weeks.  And now, it's not just for Columbus residents!  Again, FREE! But he is taking donations so check out his site to get on that. Check him out here.
I've also seen a ton of other resources to take virtual classes:

Virtual Happy Hours, Events, Marco Polos and group text chats are giving me LIFE!  I've got a few going on with my work friends and my gals from college that help me get my social time in.  Normally these types of things are the hardest to plan but no one really has any excuses because EVERYONE is home.  I grab my glass of wine (or the bottle) and dial into a zoom meeting to gab and see everyone's faces.  Marco Polo is a messaging app similar to SnapChat but you are able to message very long conversations and send them to your friends (if they want that). Even the one-off FaceTime with my friends to catch up one on one and the group text chats with Tiger King memes have me laughing all through the day. Also, I'm obsessed with DJ D-Nice's Instagram Lives.  His hat changes alone are a sight to be seen. All the cool kids join…you know my friends Justin Timberlake, Bruno and Michelle Obama…so you know it's good!

Online shopping is something I do anyways and I am taking advantage of the sales that are going on.  While I feel bad, I do justify it knowing that I am still contributing to society and the economy.  Here are a few sales that I have snagged some good stuff from:

DSW – this is the one that I have hit up the most.  First they had a sandal sale where I bought two pairs of really cute sandals from Crown Vintage. Then they had 50% off dress shoes where I got my favorite black and gold dress shoes for $15 (I bought them in a different color)
Athleta– As a Lululemon fanatic, I was relieved to find these amazing leggings from Athleta.  They are so comfy, come up high on the waist line and are not as expensive as some of the Lululemon ones.  I was able to catch a 30% off sale and get them at a much cheaper price. Right now, they are offering 25% off with the code HOMEBODIES
Adidas – I'm pumped because I wanted a pair of superstar sneakers (the classics) and found an animal print version and they were 30% off! You can get a lot of great items for 30% off with code FAV30
Madewell – They keep coming out with discounts and this is time to get some of their famous jeans! Their discounts change each day but keep an eye out
Nordstrom – My FAVE! Nordstrom is having a spring sale with 40% a lot of items.  I even bought these really cool crystals and saw some really comfy looking PJs for this work from home era
Local loves – Rowe Boutique, Ladybird and Thread are all doing deals online.  While these all are online so anyone can shop and they have the cutest stuff

Headspace – Luckily my company allows us to have a free one-year subscription to this application and I can't say enough good things about this.   It is essentially a digital therapist!  That's what I would call it.  If you are having trouble sleeping, there are several sessions for that.  You can pick a voice and they will say sweet nothings (well somethings) in your ear.  It is magical. You can do a free trial for two weeks to try it out! 

Netflix, Hulu and HBO – I mean, can we just say #TigerKing.  What.a.trainwreck that I can't stop watching.  If you haven't yet, watch it. Ozark just came out with a third season on Netflix and Schitt's Creek is basically the best show on any streaming, live and network show.  If you haven't tried to watch it, we can't be friends (not really, but you are the one missing out). HBO has the McMillions documentary which is fascinating especially if you remember playing it back in the 90s and early 00s. 
Let me know what else is keeping you sane. Anything helps and we all need each other now more than ever! Stay safe and healthy!